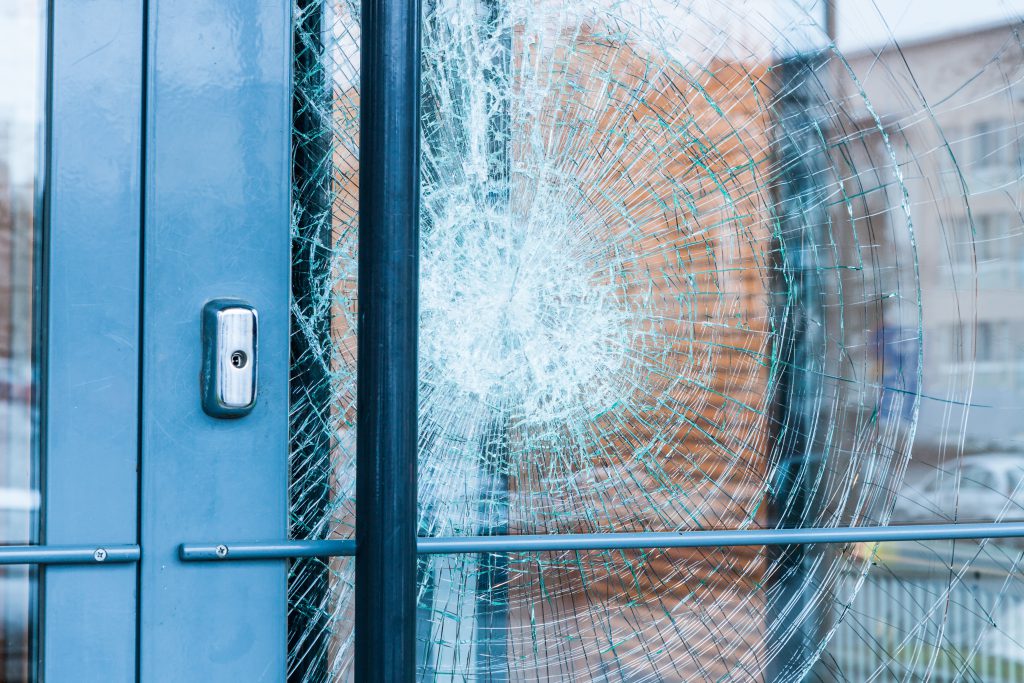 One of the quickest ways for an intruder to enter a school or building is by quickly breaking a glass door or window.
Windows are the most vulnerable point of any building. 3M Safety & Security Window Films help reduce smash-and-grab burglars by eliminating their most crucial weapon – time. By adding shatter-resistant film, penetrating a glass opening becomes extremely difficult.
In most cases, when an intruder faces glass treated with security film, they become frustrated and leave the scene.
3M Security Films control "glass failure" and help protect people and property from flying shattered glass. 3M Safety Films are engineered nano-layers of tear resistant polyester film bonded by special adhesives.
 Hybrid security films are combined with the added benefit of 3M's sun control to provide the highest level of security & efficiency for your glass.
NO-COST SAFETY & SECURITY EVALUATION
Contact GlassEnergy by Phone: 1-877-684-4040 or Email one of our service areas to request a no-cost safety and security evaluation of your building; with our licensed 3M product experts. We look forward to speaking with you!

GlassEnergy has been securing Schools, Government & Corporate buildings and homes for over 30 years. Our employees undergo continuous education on building security as well as enrichment training on product and installation techniques.
GlassEnergy routinely partners with local Law Enforcement & security task force groups to work in collaboration on School security initiatives. Once a year we invite regional Law Enforcement, SWAT teams, Fire Departments and various Board of Education districts to participate in hands-on live product demonstrations.